Photos of Quinn after all his surgeries
The first photograph below was taken in 2004. In it, thanks to the skill and patience of all his surgeons, you can see Quinn actually turning his head to the right ..... something he had not been able to do for six long years!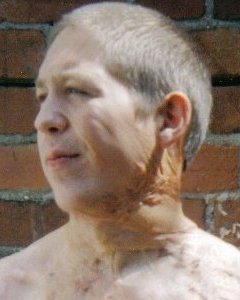 Below: Quinn hard at work in 2005.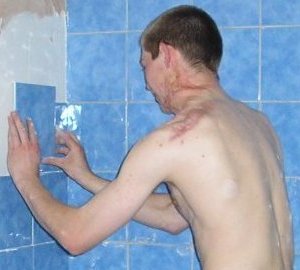 In the next two photographs, taken in 2006, you can properly see the results of Quinn's
skin flap surgery
. A long triangular flap of skin was cut from his left shoulder, leaving one end still attached, and twisted up around the left side of his neck. This operation has left a large
stretched scar
(which you can see in the 2005 photograph above) where the flap was taken from, but this does not usually happen; something went wrong with Quinn's
tissue expander
, so the surgeons had to operate much sooner than they had hoped, and they did not have much 'spare' skin to make the flap with.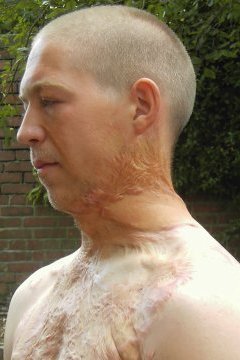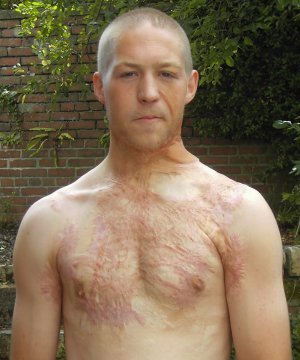 A happy man: Quinn with two lady friends in 2006