Fun, Helpful and Interesting Websites for kids of all ages

Be a Firefighter
Over 20 different thrilling games for all ages!

Burn Safety and Fire Safety
Have tons of fun with the games, jigsaw puzzles, word puzzles, quizzes, colouring pages, cartoons, videos, things to make and do, and lots more on these sites.

Fireworks Frenzy Game
Don't let the fireworks fall on the city!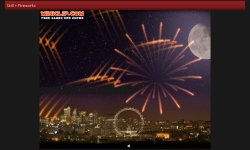 You, Your Body, Your Health
These three sites are packed with in-depth articles, animations, games, quizzes, and other interactive features all giving you honest, accurate information and advice about health, relationships, and growing up.